Safe Drinking Water Project
Mercy & Azozo Hope Foundation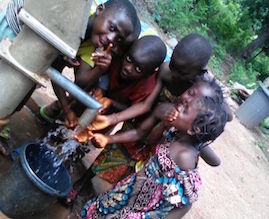 The safe drinking water project aims to provide access to safe, clean and constant pipe borne water within our craft village and community schools. Clean water is essential for a healthy life, preparation of food and hygiene, and with this project we can make a great difference to those communities we support.
In collaboration with a local team we drill boreholes and install water systems.
If you would like to support this project, please donate via the below Paypal button. Your donations go towards provision of clean water and inherently supports jobs within the community.
Support Our Projects By Donating Today
will buy 2 sets of uniform for 1 child
will buy 10 sets of school uniforms
will buy text books for 10 children
will help build school toilets
will help install safe drinking water
will help build and equip classrooms