Mercy & Azozo Hope Foundation
Mercy & Azozo Hope Foundation is a children's charity organisation.
We work for children and transform communities through children's education. We create systems that support and gives equal opportunities to residents in host communities to develop themselves and their society through direct servitude to the community as well as advocating for the implementation of favourable policies which affect children. We create cross-border school to school symbiotic partnerships for joint learning and knowledge sharing.
In the course of our work, we also come across disadvantaged families in difficult situations and we serve those families in need.
We are motivated by God's love for humanity and we serve mankind as a result of that love.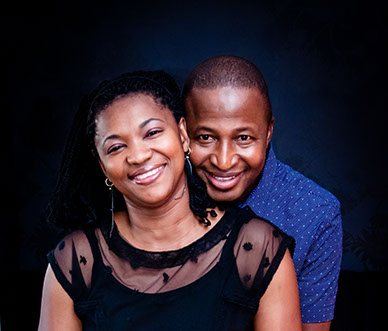 This Foundation was established in loving memory of Mama Mercy Ogbede Odeh who died from metastatic cancer in 1992 and Mother-in-law Azozo Aisha Musa who passed away in her home tragically through electrocution in 2012. In lieu of their great love for nurturing the family, we promise to serve those in need with great affection, compassion, dedication, commitment and to express God's unconditional love towards all people, serving all regardless of religion, race, ethnicity or gender – Oowo & Yakubu
We Value Children
We are for children. We listen to children and work for children.
Honesty, Integrity, Hard Work
We are an organisation guided by a sound value system. We uphold honesty, integrity and hard work. We commit to use resources and donations entrusted to us in a way that honours God, the community we serve and our donors with utmost transparency and accountability.
Respect for Community
We also commit to respect the community that we serve by upholding the dignity and self worth of every individual by creating partnerships and cooperations, working together to meet the needs of the present without compromising the ability of future generations to do same.