Mercy & Azozo Hope Foundation
Knowledge on Wheels Project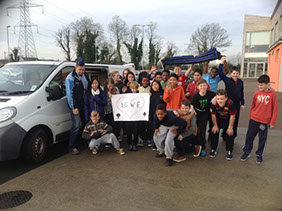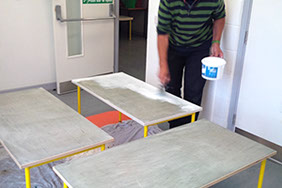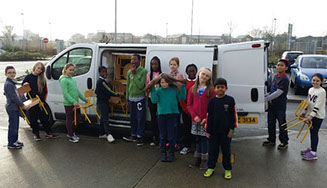 Knowledge on Wheels is a project set up towards creating symbiotic relationship between schools across borders to establish a global partnership for sustainable development. It simply denotes that schools in partnership can foster newly established schools in developing worlds through resource support, networking and exchange of ideas and also by donating school materials that they are no longer in need of, thereby giving it a second life and changing the faces of communities hard pressed by poverty and lack standard education.
Beacon of Hope School Building Project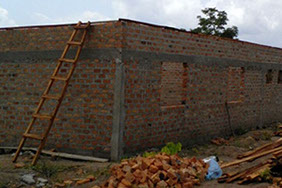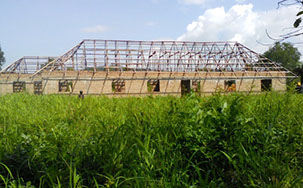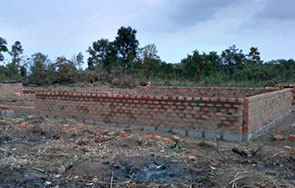 We build schools in very disadvantaged communities where the existing school buildings are dilapidated mud structures – unsafe and usually overcrowded. In some villages there are no schools at all, and children walk long distances to have access to education. Our strategy is to work in partnership with the host community: To build with them – not to build for them.
Safe Drinking Water Project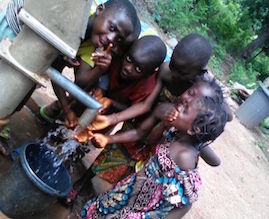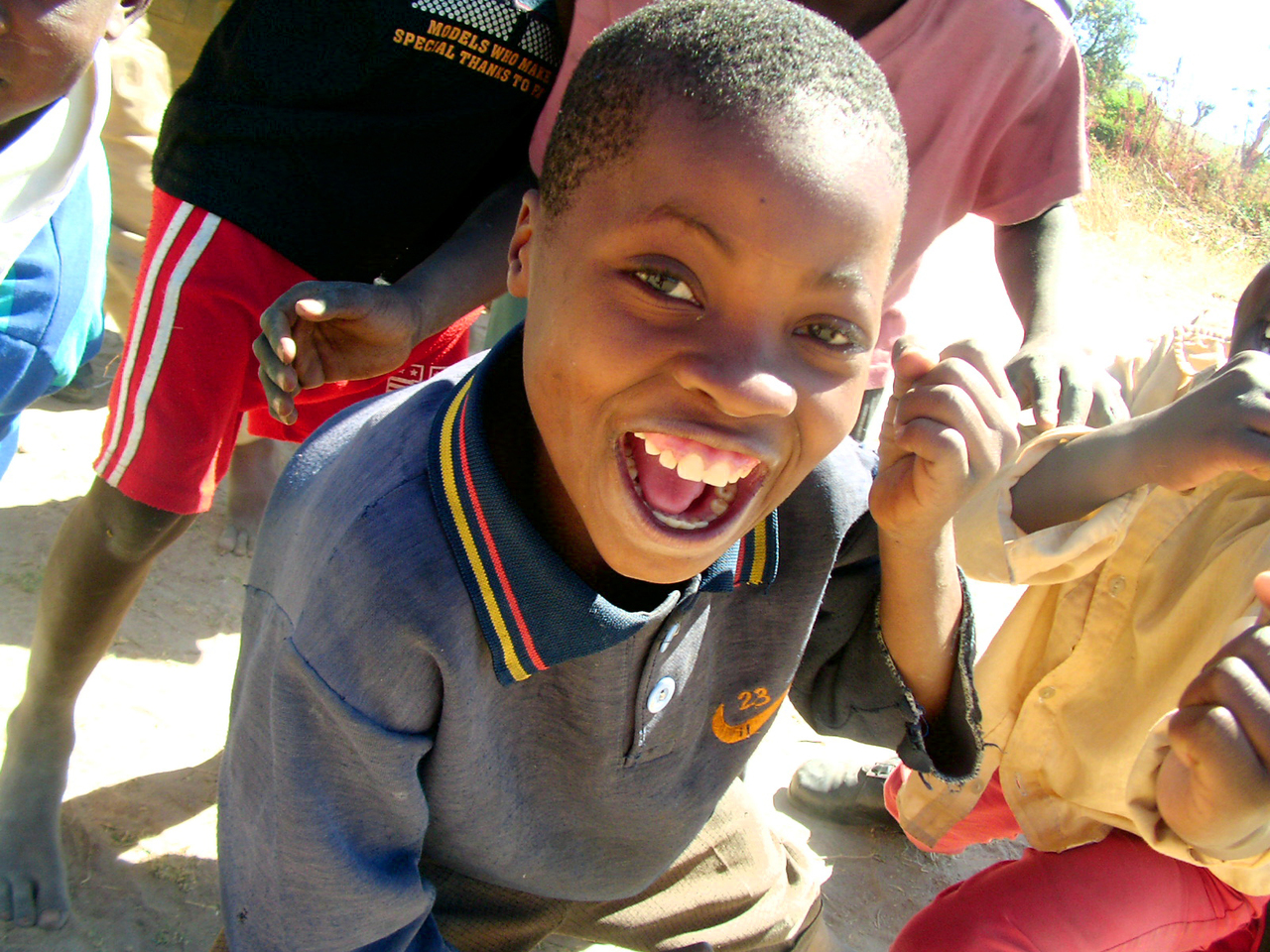 The safe drinking water project aims to provide access to safe, clean and constant pipe borne water within our craft village and community schools. Clean water is essential for a healthy life, preparation of food and hygiene, and with this project we can make a great difference to those communities we support.
Bag of Necessities Project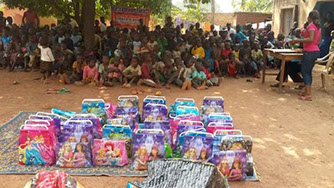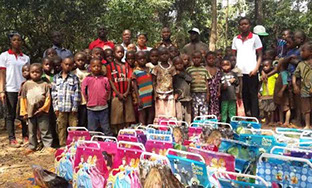 Help us fill a bag with daily essentials which include a towel, toothbrush & toothpaste, soap, coloring books, combs, pencils & sharpeners, as well as small treats.
These items will go to children in villages that we work with and will turn their ordinary day into an extraordinary one for them.  We take donations throughout the year towards this annual event. A donation of €12/£10/$15/N3,000 will fill a bag for one child.
Support Our Projects By Donating Today
will buy 2 sets of uniform for 1 child
will buy 10 sets of school uniforms
will buy text books for 10 children
will help build school toilets
will help install safe drinking water
will help build and equip classrooms