Mercy & Azozo Hope Foundation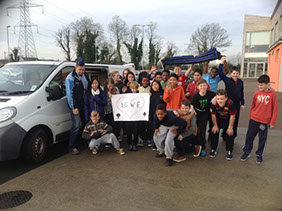 Knowledge on Wheels is a project set up towards creating symbiotic relationship between schools across borders to establish a global partnership for sustainable development. It simply denotes that schools in partnership can foster newly established schools in developing worlds through resource support, networking and exchange of ideas and also by donating school materials that they are no longer in need of, thereby giving it a second life and changing the faces of communities hard pressed by poverty and lack standard education.
The facilitator of the project will provide a van to the partner school in Dublin. The pupils and teachers of this school will then paint the school logo onto the van, and fill it with school materials and start up resources. Then, the van will be shipped to the school in Nigeria.
The journey of the Knowledge on Wheels van will be documented on video, starting from the school in Dublin to the port and then further to the school in Nigeria.
Finally, the recipient school in Nigeria will receive the school materials. In addition to this, there will be regular exchanges of the class peer to peer learning between both schools through Skype.
Community Under Focus: The Igwe-Uwokwu village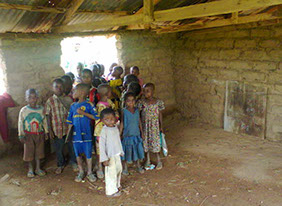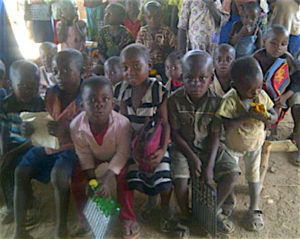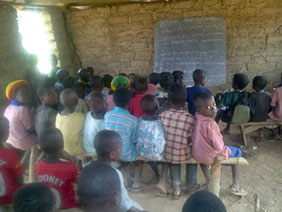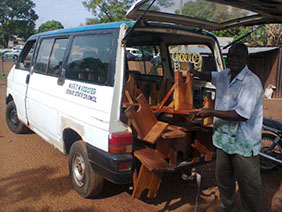 Igwe village, of Oju Local Government Area, Benue State, Nigeria, is an extremely underdeveloped subsistence farming village. It has the potential for sustainable development to improve its economy, but lacks a viable option to do so. As a result, many villagers move to the cities or work the farms in the southern part of Nigeria, to escape unemployment and poverty. This is referred to as the "kurumi syndrome".
Children are sent away to work as maids or live-in care givers in far away cities such as Lagos and Kaduna. In return for their paid labour, their employers are also meant to educate these children or allow them to learn a trade or acquire a skill. However, in most cases this does not happen.
Our Charity intends to reduce this unhealthy migration by providing free basic education for children of school going age and by setting up skill acquisition centres for empowering the community in order to break the poverty cycle.
We seek to provide high standards of continuous  education to the children in this community.
How does this project support the sustainable development goals?
This project will support, improve and achieve universal  primary education in extremely deprived communities.
The donated school materials will support communities which cannot afford to establish or maintain schools due to lack of resources. Some children walk long distances and sometimes cross rivers and streams without safe bridges to access schools but we can help establish schools within their own villages. With long term support, we aspire to help the schools attain high quality standard of education.
Knowledge On Wheels will also open up two communities in both countries to see other worlds through the eyes of this projects, expanding their view. Inherently they become an active part of the global village through cross communication and healthy "contamination".
It will develop a global partnership for development between Partner community and Recipient community through an open based but predictable and non discriminatory relationship. It will be a symbiotic relationship with an inspiring aspect yielding enrichment for both sides.
These projects will ensure environmental sustainability through REUSE, REDUCE, RECYCLE without compromising the needs and abilities of future generations.
Education promotes gender equality and empowerment of women. These schools will not be gender biased, providing equal opportunities for all children.
Long term benefits will be eradication of extreme poverty and hunger since education breaks the circle of poverty by providing new opportunities.
You get a meaningful second life for school resources
Intercultural exchange for pupils and teachers of both schools through videos, volunteering, resource exchange, pictures, letters/emails and projects.
Insight into each other's civilization sights and sounds.
You are both working to achieve the sustainable goals.
You help to establish standard schools.
You help bring needed change to both communities.
Support Our Projects By Donating Today
will buy 2 sets of uniform for 1 child
will buy 10 sets of school uniforms
will buy text books for 10 children
will help build school toilets
will help install safe drinking water
will help build and equip classrooms